My Favorite Items of 2018
If you've been following along with my IG posts you know this was NOT Day 6's topic buuut here we are. When I sat down to write this list I thought about the things I used most, or that have helped me the most during this year.
My Favorite Items of 2018:
L-Theanine & CBD Oil
I talked about both of these in yesterday's post on self-care.
The Color Yellow
Last year a few people mentioned that I should wear more yellow after I wore a yellow bathing suit. Yellow has always been my favorite color but for some reason I always shied away from it. Well, I made it a point this summer to start investing in yellow clothing and I'm so happy I did. I mean, not to toot my own horn *toot toot* but I really do look amazing in it. And it makes me happy to look at myself in yellow.
Apple Watch
My fitness journey was up and down this year. I started off the year is pretty good fit, even did a round of Whole30. I gifted myself an Apple Watch last year but I REALLY used it a lot this year for tracking workouts, keeping others and myself accountable, and challenging myself. I'm thinking of upgrading it but right now it's not a necessity.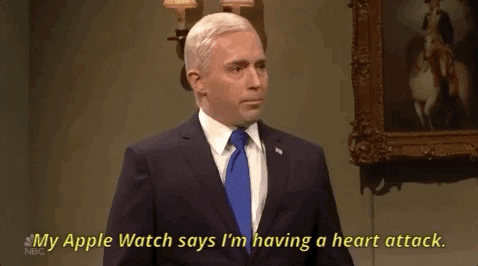 Alex & Ani Bracelets
I was gifted a beautiful butterfly set for my birthday this year and it started my obsession. I have about nine or so bracelets now with that number increasing after Christmas because I asked both my boyfriend and Dad for one.
Air Diffuser & Essential Oils
I initially bought a diffuser because I told it would help with allergies and asthma, both of which I have and are brutal during the spring. This thing was a life saver physically and mentally! Physically because it helped during times when my allergies flared up in my sleep and also when I was sick. Mentally because part of my self-care routine includes sitting with the diffuser on and calming essential oils going that relax me. My favorite oils are Eucalyptus, Mint, and Lavender.
Camera
I bought a Canon Rebel T6i last year because I initially thought I wanted to invest in taking my own stock photos for my blog. That didn't happen and most of my stock images end up coming from Create Her Stock, a beautiful collection of stock images featuring black women. The camera turned into a fun hobby of mine of taking my own pictures and pictures of others. I am in no way a professional photographer, I just like my camera and taking pictures lol I also used it to record some of my video journals for the year.
Crop Tops
Another wardrobe enhancement included buying ALL the crop tops. I cut old crewnecks into crop tops, old t-shirts. Bought turtleneck croptops, workout crop tops, dressy crop tops. I lost count of how many croptops I own. I love them. And even when I'm not feeling so good about my body, they make me feel beautiful and free when I wear them.
Birthday Cards
This year while in a severe depressive episode I was feeling quite unloved. I know people love me. I have the best people ever surrounding me. But sometimes when you're neck-deep in a funk, you have the most irrational thoughts and feelings with no explanation why. And since my birthday was coming up and I LOVE cards and Words Of Affirmations, I put out a request for 26 birthday cards. I was blown away by the response and I received well over my goal. I received cards from strangers, people I hadn't seen or spoken to in years, and some of my best friends. The cards made me laugh, cry, smile, and most of all they helped me out of my funk and truly enjoy my birthday. It was a huge highlight of my year.
Womanizer
Okay. This may be TMI for some people reading this BUT I'm a sexual being just like everybody else. And ladies, if you enjoy toys - this one will change your life lol That's all I'll say about that. If you're curious, look it up.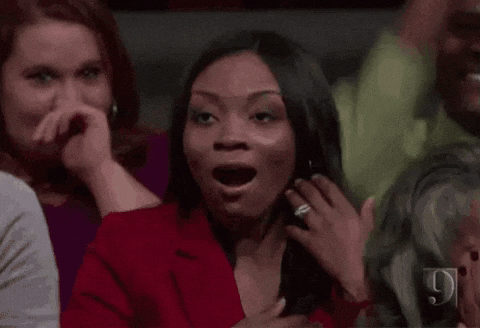 Girlfriends, The Entire Series
I bought it on Amazon and finished all eight seasons in a little over a week or so. Literally, every second of my free time went to watching the series over again from start to finish. What's crazy is at the beginning of the season, the women are around the age that I am now and that both shocking yet intriguing lol